THE FILMMAKERS: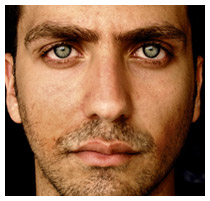 Moe Charif (Director/Co-Creator) Graduating from the University of Florida with Honors and holding a Bachelor's degree in Visual Arts, Moe set out to pursue his dream in filmmaking. With an eye for photography, he started in 2003 with small projects until he directed and produced "Hunted" in 2005, a short film action thriller that screened at over 18 film festivals worldwide. The short was nominated for a number of awards including "Best Short Drama", "Best Thriller", and "Best of Festival" and ultimately won "Best Horror" and "Best Short Drama". Moe believes that a film is a harmonious equation bringing all factors together in a perfect fit, which is why he focuses a great deal on all aspects of filmmaking.

When viewing Moe's work, one can't help but notice the very high level of quality that he produces. His fastidious attention to detail, strong story sense, cutting edge visual style, savvy business mentality, and talent for utilizing stunning visual effects produce the kind of end result that you'd expect to see in big budget Hollywood films.


In 2003, and in parallel to making short films, Moe got involved in real estate and climbed the ladder quickly managing over $1.2 billion in real estate inventory in the Miami area. In 2006, he realized that his true passion lies in telling stories, and decided to quit his six figured V.P. position and focus solely on making films that inspire people. Shortly after, Moe teamed up with collogue and friend Omar Chavez Jr. and collaborated on writing the screenplay for Exile, his current project.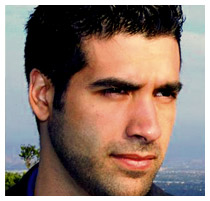 Omar Chavez Jr. (Writer/Co-Creator) Omar was born and raised in Miami, FL of Cuban immigrants. As a child he always favored the arts spending almost all his free time drawing and typing out stories on an old derelict typewriter. It's no surprise then that when it came time to declare a major in college, Omar chose to pursue a degree in creative writing. Studying under a score of best selling authors at the vaunted Creative Writing program at Florida International University, Omar honed the craft of writing to go along with his natural talent for story telling.
After college, as an avenue to his true passion of filmmaking, Omar pursued a career in production. Over the course of 10 years time in the South Florida production scene, Omar developed a considerable amount of experience in editing, motion-graphic design, music production, and directing. Eventually able to establish the contacts to make his first short film, Take Four, he and partner/friend Adrian Orozco saw the film through to completion in 2006. The short went on to achieve critical success and screened at 21 international film festivals, winning several awards. It was given the distinction of best South Florida narrative short film 2006 by the GenArt association.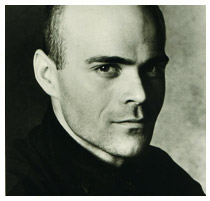 Paul Kampf (Producer) Paul is a founding member of Breadline Theater Group. As Artistic Director he produced almost twenty world premiere creations, at times combining duties as playwright, director and/or actor. Over the first fifteen years of the company's existence, Paul oversaw guest artists from Germany & Macedonia, a summer repertory theater, as well as the Breadline Center for the Performing Arts, which was one of the most unique artistic venues in Chicago.
Paul recently made the move to feature films with Brothers Three: An American Gothic, an adaptation of his stage play, American Gothic, which he wrote and directed. Although a small budget feature, the material attracted the acting talents of Patrick Wilson, Neal McDonough, & John Heard. Since completing his first feature, Paul has written the screenplays Unspoken, Guarding Angels & The Rope as well as co-writing the screenplays Last Best Place & Heartbreak Hill, all of which are moving forward to production. He is also a principal in the screenplay development company, MidCoast Development, which seeks to find new scripts and voices from outside of Hollywood. MidCoast's first project, Dues, starring Laurence Fishburne, is moving forward to production.
Paul holds an M.F.A. in acting from Illinois State University and a B.F.A. in acting/directing from the University of Minnesota-Duluth. He was invited as a playwright to London's famed Royal Court Theater, where he worked with some of the most promising theater artists from around the work.